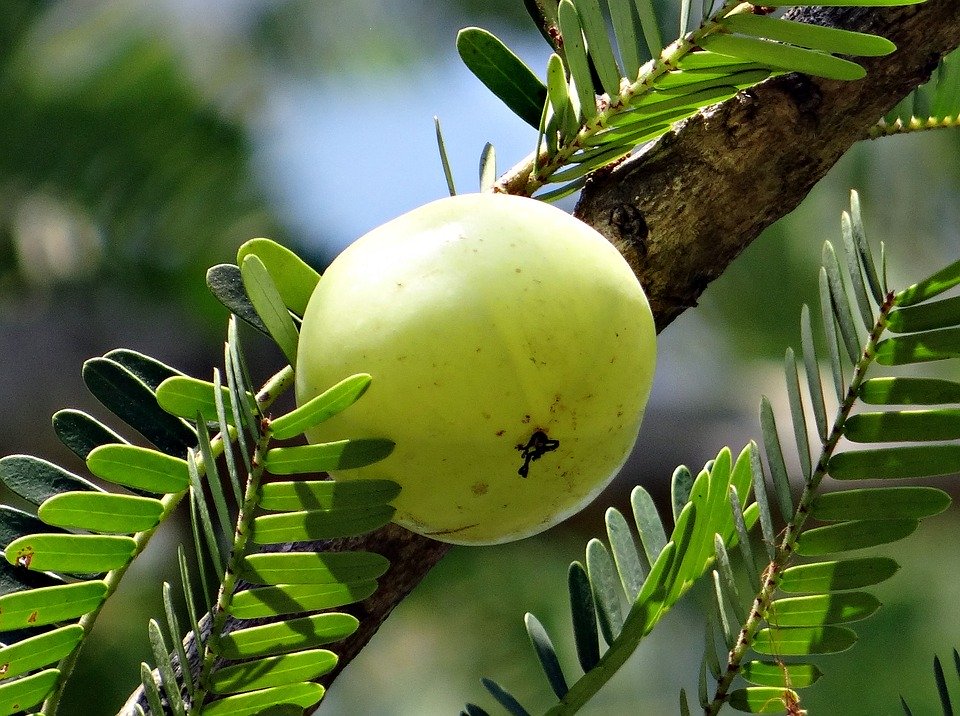 Indian gooseberry(Amla)
Indian Gooseberry is small, nutritious fruits , that are golden , greenish or reddish in color and they are known as tropical fruit that has several health benefits. It is like lemons though there is subtle sweetness that comes across the berry category.There are several types of gooseberries which are as follows
Banarasi amla( it is small and drooping fruit that matures very early )
Chakaiya amla (it is the small variety and low fiber fruits that are also known as kanchan )
Francis amla (it is not much popular fruit and doesn't grow in landscape)
Wild Himalayan amla( it is better suited to be cultivated in landscape and a wild variety which has lot of health benefits)
Benefits :
It is highly nutritious that is rich in fiber, protein ,less than fat, low in carbohydrates and vitamin-c
As they are high in fiber they reduce the weight , they are good source of soluble fiber that helps in dissolving the fat content in the body , helps in detoxifying process that helps in flushing out the toxins from the body regulating digestion and helps in boosting the metabolism .
They are rich in antioxidants that helps to fight the effects of free radicals. This helps in reducing muscular damage and also helps in wound healing
They are rich in vitamin c that are vital to your nervous system , immune system and skin.
Amla contains flavonoids , phytonutrients , anthocyanins , organic acids that will suppress anti inflammatory symptoms , antiviral properties, reduces stroke effects and cancer fighting.
They act as anti ageing elements , reduces Type 2 diabetes as they have fiber content present that reduces the absorption of sugar from foods and also prevents rising of blood sugar levels .
Gooseberries are rich in citric acid, phenols, and antioxidants, which are linked to a reduced risk of age-related brain diseases such as Alzheimer's and stroke.
They are good for heart as they reduce the LDL levels in the body which is the bad cholesterol levels in the body that causes risk to the heart and thus increases the HDL levels .
Gooseberries are best enjoyed fresh and can be eaten on their own or added to cereal, yogurt, salads, or a variety of other dishes. Cooked gooseberries may not have the same health benefits as some of the nutrients will be destroyed.
Amla also contains good hypolipidemic properties that fights off symptoms associated with fatty liver and cholesterol and work towards preventing obesity and managing your body weight better.
It also supports your liver function and has high levels of calcium , iron , phosphorus.It also helps in keeping your body hydrated .
It is a great home remedy for hyper acidity,stomach ulcers and effective cure for constipation .
It is a great blood purifier,ailment for cold,cough and fever.
Amla helps in reducing Arthritis — reducing pain,due to anti inflammatory properties.
It is easily affordable and can be added to your diet easily .